Drag Hose - DRAGMAX
TPU as Cover & Liner
FEATURES
Improved tensile strength under continuously drag
Outstanding diameter stability
High adhesion strength
Superior abrasion resistance
Larger volume transfer capability of liquid
Lighter, softer for easy deployments
Temperature range from -58°F to 158°F (-50°C to 70°C).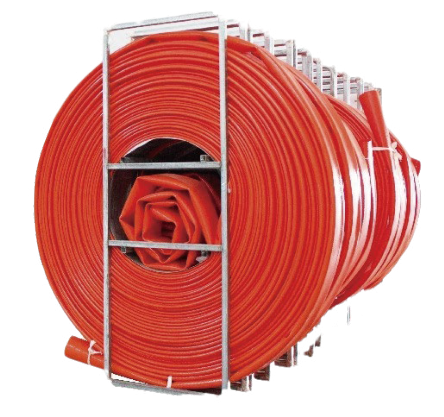 Description
Dragmax extruded through the weave TPU drag hose is used in manure drag irrigation. Maxdrag is designed for excellent abrasion, UV, Ozone resistant, high tensile strength. No kink and leak guaranteed.
CONSTRUCTION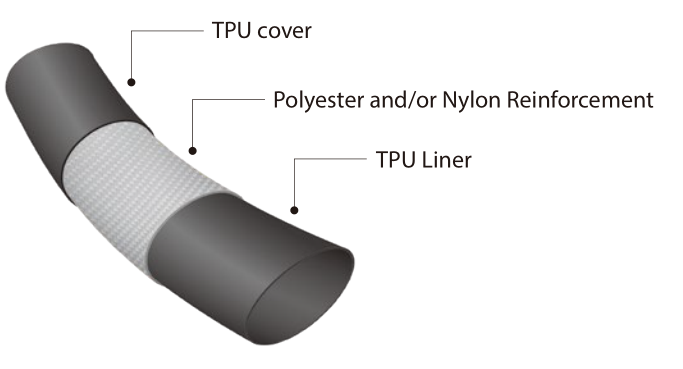 Technical Data
Inner Diameter
Working Pressure
Burst Pressure
Weight
Wall Thickness
Tensile Strength*
inch
mm
Psi
bar
Psi
bar
Lbs/ft
kg/m
Inch
mm
Lbs
KG
4
102,0/+2.5
185
13.0
555
39.0
0.99
1.48
0.16"
4.00
43549
19795
4-1/2
114,1/+3.5
175
12.0
525
36.0
1.08
1.60
0.16"
4.00
46816
21280
5
127,0/+2.5
160
11.0
480
33.0
1.21
1.80
0.16"
4.00
50083
22765
5-1/2
140,0/+3.0
145
10.0
435
30.0
1.28
1.90
0.16"
4.00
54654.6
24843
6
153,0/+3.0
145
10.0
435
30.0
1.42
2.12
0.16"
4.00
59228.4
26922